ATTENTION !

you will now find all of my fanfics at:

sinspirality
Current Mood:

content
11 December 2009 @ 02:44 pm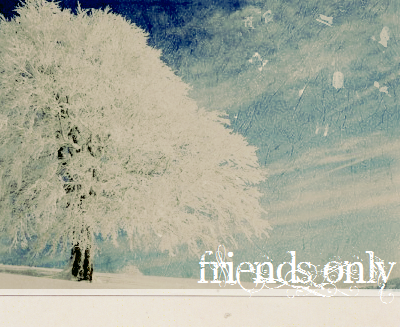 do me a favor, heed the sign above.
thank you very much.
- - - - - - -
*some things you should know;
-i'd like to share at least a few mutual interests with my friends.
-please speak normally, no stupid chat talk, i can't stress this enough.
-no flaming. period.
-i'd love it if you didn't just add me for my fanfictions; i am a real human being y'know.
-chat with me! PM me or just comment on my entries, it'd be nice to know that you exist in my friends list instead of being some ghost lurking around.


Current Music: sakura drops - utada hikaru